30" to 39"
Color: Green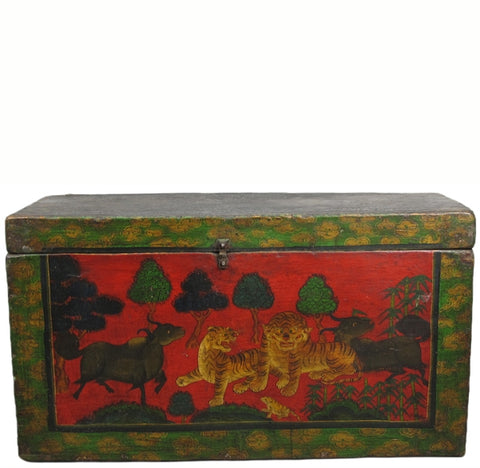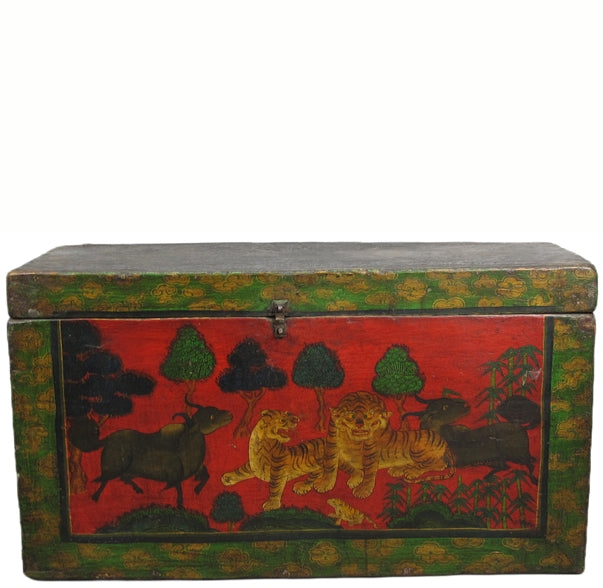 Z-Red/Green Antique Tibetan Accent Trunk Table
$ 1,600.00
This antique Tibetan trunk features intricate hand-painted artwork that showcases the exceptional artistic skills and imagination of the artisan and rich well aged patina and texture. It will be a perfect for use as an accent table, side table, coffee table or storage unit, adding a touch of cultural charm and sophistication to any room.  C...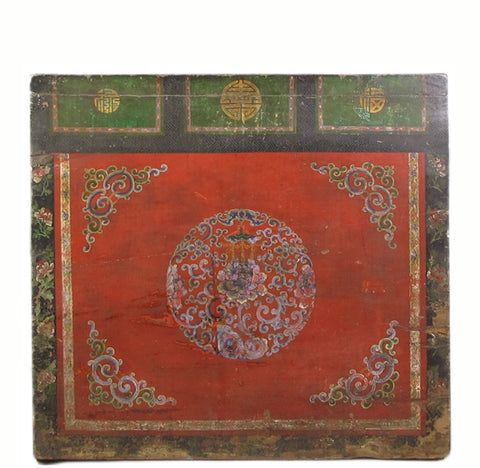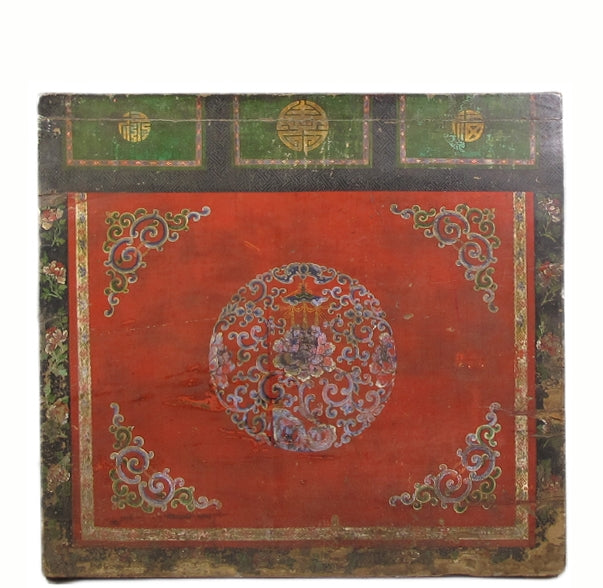 Hand Painted Flower Wreath Antique Gansu Tibetan Cabinet
$ 3,380.00
The front of this antique cabinet is decorated with hand painted flower wreath in the center and decorative flowers and patterns around. With its delightful patina and rich colorful texture, this antique cabinet will be a splendid cabinet table in hall way, entry way, stairway.  There is 1 drawer and cabinet at each end.  Condition: Solid co...